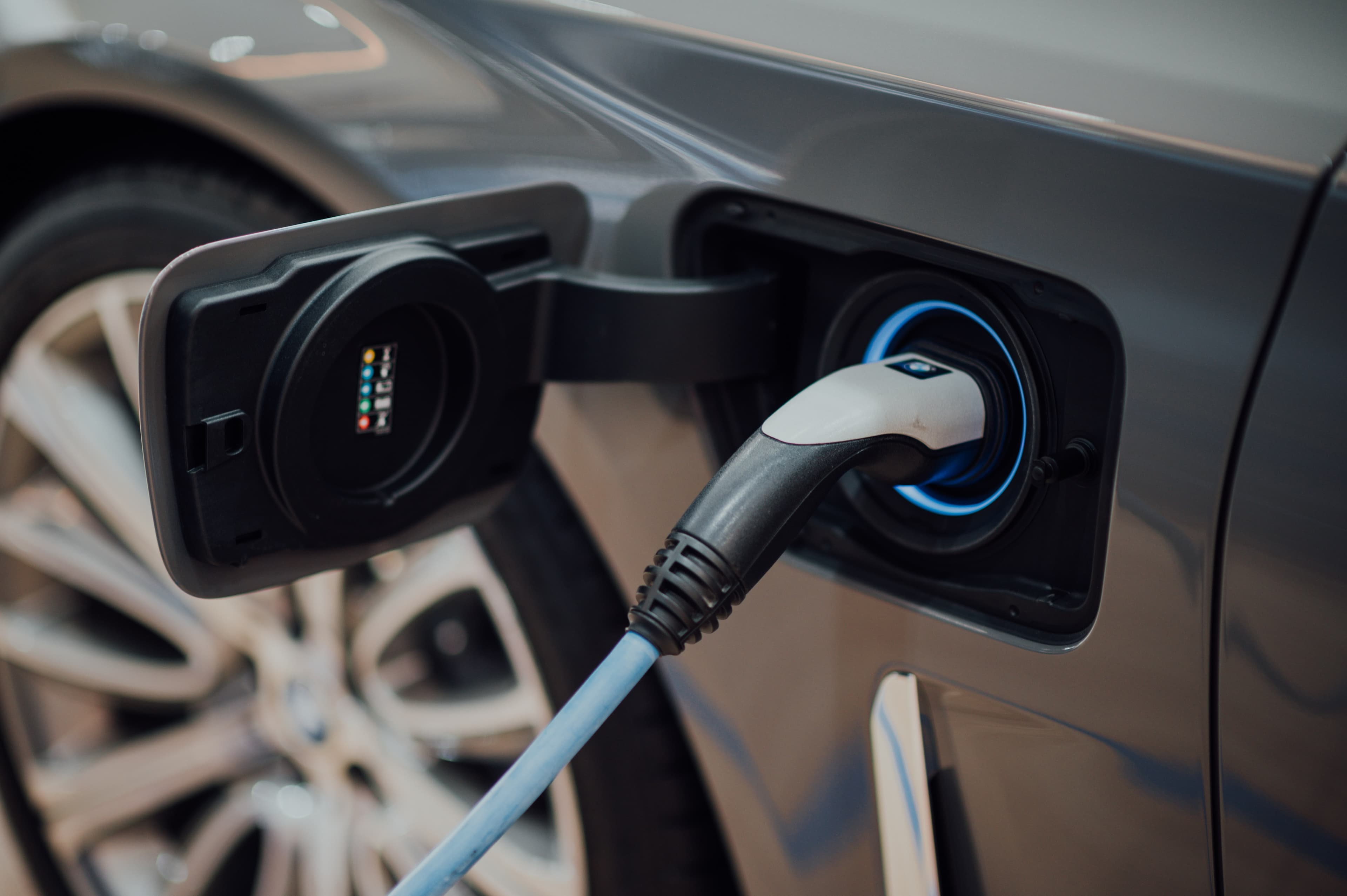 Digital solution to enable e-mobility and optimize processes
Applied by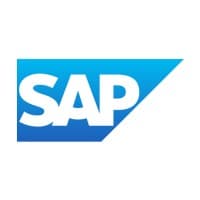 SAP
2,000
fully electric and hybrid vehicles in SAP Germany
~20%
of global fleet comprised by electric vehicles
Summary
This digital solution optimizes SAP's e-mobility network while integrating core business processes, improving efficiency and scalability
Context
Fleet emissions are an important focus for SAP, as the fuel consumption of its global corporate car fleet was its largest emissions category in 2021. SAP has launched a full program to support its fleet transition, consisting of the following stages:
1. Setting up an efficient infrastructure for e-mobility, operated by SAP's facility management team
2. Implementing SAP's digital solution to optimize the electric vehicle (EV) charging infrastructure, supplemented by a photovoltaic system that is connected to the electricity grid
3. Incentivizing employees to adopt e-mobility.
This is an eight-year e-mobility project, which began in Walldorf, Germany, in 2021, and will expand globally, with impact expected by 2030. It builds on the company's existing efforts to achieve emission-free vehicles, with electric vehicles (EVs) comprising nearly 20% of its total fleet.
Here, we focus on the second part of this program, the digital solution. This is being trialed in SAP's Austria office in Vienna, where 400 company cars are already EVs, and a further electric transition is forthcoming.
---
E-mobility digital solution to optimize the EV charging infrastructure
Efficient infrastructure is fundamental for a successful fleet transition, in addition to electric vehicles. This consists of charging stations, billing models and corresponding software and services. Such software, from fleet managers to consumers and charging station operators, is only one step in this direction. E-mobility will only be successful if all partners work closely together in one ecosystem – including OEMs and suppliers, charge point operators, energy providers, charging station partners, operators, fleet managers and ultimately, vehicle owners.
To encourage employees to drive electric vehicles, SAP has prioritized optimizing and simplifying EV charging infrastructure and standardizing related business processes. It has developed an e-mobility solution to connect the physical charge point with its digital accounting systems, so that employees, customers and business partners can charge their cars and make payments or record expenses accordingly. This solution brings a high mitigation confidence level, and is being trialed in SAP Austria, where a further electric transition is planned. The charging structure is supplemented by a photovoltaic system that is also connected to the electricity grid.
---
Solution
This e-mobility solution helps businesses to operate electric vehicle charging infrastructures at scale. In particular, companies can become charge point operators and interact along the mobility value chain in the cloud, connecting business partners and stakeholders to support collaborative business models and processes.
Along with integration into core business processes such as reimbursement, companies can build, run and monitor their own EV charging networks from end-to-end on one platform, without needing to use a service provider. In addition, the use of distributed ledger-based technology (e.g. Trusted Green Charging Project) offers insights into the mix of energy used to charge vehicles. Users can identify the optimal time for renewable electricity use and make sure that this energy comes from a solar photovoltaic system, rather than fossil-based resources.
Image 1: SAP's e-mobility solution summarized
---
Impact
Climate impact
Targeted emission sources
Decarbonization impact
Abatement potential is highly dependent on the number of available charging stations to fulfill the demand of EV customers. Smart charging contributes to a 6% reduction of CO2 emissions compared to passive charging used in the most common charging period (overnight charging).
Using energy provided by renewable energy resources is vital for emissions-free mobility. One case is, in domestic residences, where approximately 90% of the charging stations are located. If the EV owner builds a solar photovoltaic system, there is potential to use this energy not only for their own consumption, but also to feed the surplus into the grid. Combining EVs and vehicle-to-grid (VTG) could be an option to accelerate renewable energy transition.
Business impact
Benefits
Decreased costs: EV maintenance and repair costs can be roughly halved for users, with savings of around €4,500 annually. There is also a significant reduction of operating costs by managing energy consumption and optimizing the EV charging infrastructure network

Facilitating business processes: An intelligent EV charging infrastructure network requires a digital backbone to facilitate B2B and B2C business processes along the EV value chain. This digital backbone enables the onboarding and managing of charging stations, as well as handling and analyzing the charging data effectively and efficiently

Connecting the value chain and stakeholders: enables business processes along the EV value chain and connects stakeholders such as charge point operators (CPO), e-mobility service providers (eMSP), and e-roaming providers with EV drivers
Costs
The cost of building the digital infrastructure enabling the intelligent EV network ranges from €5 to 9 per charge point per month
Indicative abatement cost
Potential operational cost savings: Smart charging through Vehicle-To-Grid (VTG) and emission minimization could contribute to the operational cost saving of EV charging infrastructure. Emission-based charging optimization contributes to reducing emissions by 23.6%, compared to 13.2% when using uncontrolled charging and operational costs

Lever revenue stream opportunities: EV adoption, electricity prices, and subsidy
Impact beyond climate and business
Co-benefits 
The use of EV for companies, and particularly the establishment of intelligent EV charging points, can indirectly enable the social and environmental awareness of employees and other relevant stakeholders. Growing demand for EVs will also lead to more jobs in battery production, EV charging services, automobile manufacturing, and research and development.
Potential side effects 
In general, there may be some side effects to implementing EVs within a company. It may result in unequal benefits for internal combustion engine users, given that they are not yet ready for adoption. In this case, companies should implement EVs gradually, starting for example, with incentives for employees who want to install charging points at home. In addition, a subsidy could be implemented to offset the higher costs of an EV by reimbursing the employee's electricity costs for home charging. Furthermore, there is a risk of old assets being stranded.
---
Implementation
Typical business profile
The digital solution for building an EV charging infrastructure network itself is primarily intended for companies where e-mobility is the core business, such as charge point operators, energy and utilities companies, automotive original equipment manufacturers (OEMs), logistics companies managing large vehicle fleets, or mobility-as-a-service (MaaS) providers such as public transit, municipalities, and private ground transportation. This digital solution can be integrated with other solutions for expense reimbursement management, analytics, cost management, billing and invoicing. 
Stakeholders involved
Car fleet: Managing vehicle investment, improving efficiency and providing 100% compliance with government legislation 

Regional facility teams: In charge of setting up, managing and maintaining the appropriate fleet equipment and infrastructure for emission-free vehicles at SAP 

Sustainability team: Advising on social, environmental, and economic aspects of process impact 

HR payroll: Supporting all processes related to the remuneration of each employee including car fleet process at SAP
Key parameters to consider
Technical pre-requisites: EVSE (electric vehicle supply equipment) hardware, requires supporting digital infrastructure such as internet or cloud provider and reliable energy supply

Regulation: Specific for the automotive sector. Current regulatory trend: the European Commission is currently proposing a methodology for assessing the full life cycle of CO2 emissions of cars and vans on the EU market. This is part of EU Fit for 55 packages, in support of Europe's 2035 zero-emission road mobility objective
Implementation and operations tips
To drive the adoption of its e-mobility solution, SAP provides employees in selected locations, with a subsidy to install a charging point at home. In Germany, the company offers employees a subsidy for battery electric vehicles that partially offsets the higher costs of an emission-free vehicle. It has also introduced a program to reimburse employees' electricity costs for home charging.
Furthermore, SAP employees entitled to a company car will only be able to order emission-free vehicles from 1 January 2025 onwards. All company cars powered by a combustion engine will be discontinued by 2030 at the latest.
---