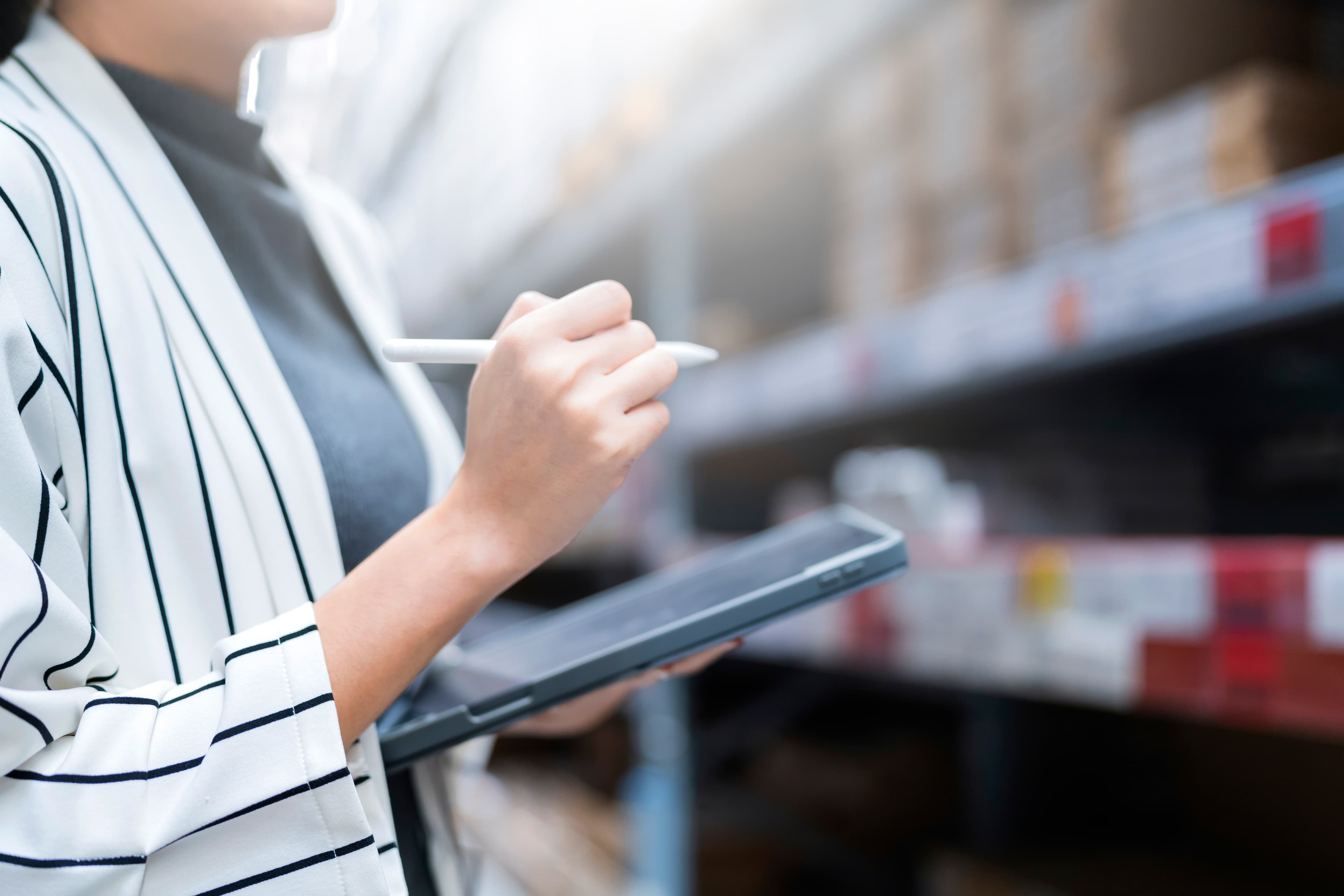 Advancing decarbonization requirements in procurement
Explained by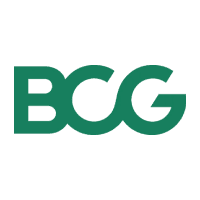 BCG
In partnership with
WBCSD Supply Chain Decarbonization Masterclass Series
56%
suppliers do not have targets today
2%
suppliers reported product-level carbon footprint
Summary
Decarbonize procurement by defining requirements tailored to: supplier context, timing in negotiation, desired inputs/outcomes, degrees of fulfillment, rewards/penalties, and scale
Context
In late September 2023, WBCSD and BCG conducted a masterclass on this topic. This document summarizes the key learnings that were presented and surfaced via rich discussion among company participants under Chatham House rules.
---
Business priorities and incentives have traditionally favored choosing suppliers and supplies based on commercial or technical criteria. Now, companies are increasingly setting decarbonization requirements for suppliers as part of the selection process, to support company goals to reduce Scope 3 emissions and improve supply chain resilience. Decarbonization requirements in procurement help companies to ensure they are being sufficiently ambitious in reaching emissions reduction targets, while also motivating suppliers to act on sustainability.
As explained further in the sections below, companies seeking to prioritize sustainability in their supplier selection, should factor in the following decarbonization criteria when onboarding or continuing supplier relationships:
supplier decarbonization targets

rating agency assessment of sustainable procurement and decarbonization ambition

and current emissions performance
---
Solution
Before developing decarbonization requirements in procurement, companies should first align internal priorities and generate buy-in from the top down, as well as across relevant departments, to ensure that requirements will be effective. Ensuring stakeholder alignment is also critical to overcome perceived or real tensions while engaging suppliers on sustainability (please see Designing a supplier engagement program for more information). Firm buy-in at the company level also sets the tone for externally communicated requirements for suppliers.
Define key decision points for supplier requirements
To set decarbonization requirements for suppliers, it is helpful to think about the following key decision points, outlined in the figure below:
1) When: Decide stage of supplier interaction to implement requirements
Supplier requirements can be implemented either as pre-contract selection criteria or as contractual targets.
When setting emissions criteria with suppliers pre-contract, companies can choose to:
maintain or access scorecards of supplier sustainability to determine which suppliers to work with;

validate suppliers' sustainability directly during the bid evaluation process by collecting information through questionnaires and tender management.
Typically, companies pursue pre-contract criteria when looking to renew or not renew a contract with an existing supplier, or when onboarding new suppliers. This is an effective strategy for companies to use when basing supplier selection on requirements that are potentially easier to achieve and to track (e.g., emissions baselines and near-term targets aligned with SBTi), and when there is potentially lower risk of supply disruption.
When looking to implement supplier requirements pre-contract, companies can negotiate with both existing suppliers, who may be less advanced in their decarbonization journey, and new suppliers, who have higher climate maturity and are more decarbonization focused. However, it's important to note that existing suppliers may face hurdles in adopting sustainability measures due to resource and knowledge constrains. New suppliers, on the other hand, can pose a risk of supply disruption (e.g., due to unavailability of suppliers that match set criteria, or potential price increase due to the high requirements), but can also bring new opportunities.
In addition to pre-contract criteria, companies can use contractual targets to incentivize or disincentivize actions, enhance contract terms with existing suppliers, or establish guidelines for supplier relationship continuation or termination. To set contractual targets, companies can choose to:
refine and then embed sustainability into supplier contracts by making sustainability targets a key part of supplier negotiations;

introduce sustainability targets in-flight with existing suppliers and establish regular audit periods to review supplier progress on sustainability and trigger development or phase-out actions if issues are detected.
Contractual targets are often more effective for addressing complex objectives, such as making progress towards Net-Zero goals, achieving a percentage reduction in Scope 1 & 2 emissions, or complying with specific emissions reduction levers (e.g., 50% of energy consumption from renewable sources). At the same time, it is possible to include requirements such as establishing a baseline or setting targets in supplier contracts as well.
Companies can think about contractual targets as a way to "meet suppliers where they are" and support the decarbonization journey at any stage of maturity. This is essential in scenarios where only a single or handful of suppliers exists, because choosing not to work with them would materially impact the business. Collaborating with existing suppliers with tailored actions based on their climate capabilities is also important when the company has existing trusted suppliers meeting required quality and service levels, while shifting to a new supplier may raise uncertainties or present challenges in this regard.
Additionally, companies should tailor their tone and communication with suppliers to maintain effective engagement and ultimately decarbonization efforts. Companies should strike a balance in their communication tone by keeping it neither overly lenient nor overly demanding. Being too lenient might lead disinterested suppliers to delay action, while being overly demanding can make suppliers resistant or overwhelmed, especially if resources are limited. Motivating suppliers by demonstrating the importance of sustainability to both the business and the suppliers themselves, and utilizing credible frameworks such as SBTi and practical guides, can be instrumental in achieving buy-in and collaboration.
2) What: Establish the aim of supplier requirements
Supplier requirements can broadly come in three forms as outlined below. How viable these are or how quickly they may be required, depends on a number of factors, such as the company's level of climate ambition, the climate maturity of each supplier, the sustainability trends in the industry, competitive dynamics, and market power. These factors may also impact whether a company opts for voluntary or mandatory requirements. Accordingly, selecting the appropriate supplier requirements should be a case-by-case basis for each supplier or group of suppliers, guided by a thorough consideration of these complex factors.
Starting with supplier segmentation (please see Designing a supplier engagement program for more information) and thinking through immediate and strategic objectives, companies can ask suppliers to:
Disclose: Suppliers can be asked to measure and report their emissions using established disclosure mechanisms (e.g., via CDP). This requirement is typically suitable for low climate maturity suppliers who currently have minimal or no action on climate in place.

Set: Suppliers can be required to set credible reduction targets, either interim or Net-Zero targets, guided by gold-standard frameworks like the Science-Based Targets Initiative (SBTi). (Note: for a company to have SBTi-aligned Scope 3 targets, their suppliers need to, when applicable, set science-based targets, but not necessarily SBTi-approved targets.) Target-setting is often an effective requirement for suppliers with moderate climate maturity that have emissions baselines but may not have yet set any targets for emissions reductions.

Achieve: Suppliers can be required to reduce emissions through specific levers (e.g., fuel switching, renewable energy use) or by setting reduction goals (e.g., 25% absolute reduction in their Scope 1 emissions). Requirements of this nature work well for high climate maturity suppliers who already actively track emissions and have well-defined targets.
3) How: Plan for achieving the requirements
There are two broad approaches to specify supplier requirements:
Inputs-based approach: Companies can ask suppliers to meet requirements by implementing specific levers to decarbonize – in other words, the inputs. In this approach, companies specify the particular actions they expect suppliers to undertake. Examples of such levers include fuel switching, using renewable energy sources, or setting a required amount of recycled content.

Outcome-based approach: On the other hand, companies can ask suppliers to meet outcome-based requirements. In such a way, the required outcome to reduce, remove or avoid emissions can be specified while giving suppliers flexibility to achieve the target. Setting corporate SBTi targets, for example a 25% reduction in Scope 1 & 2 emissions by 2030, are considered outcome-based because they establish a relative improvement without prescribing specific levers.
Selection between these approaches may reflect the company's decarbonization timeline, the degree of control they are willing and able to exert over suppliers' decarbonization strategies and the maturity of the suppliers' climate action, as well as other business factors.
For example, the Inputs-based approach could be more applicable for low-maturity suppliers who haven't yet measured their emissions, providing a structured path towards initial decarbonization efforts. While outcome-based approach could be more fitting for climate-advanced suppliers with set SBTi targets, offering them the flexibility to leverage their existing strategies to meet emission reduction objectives.
4) To what extent: Determine degree of fulfillment for rewards/penalties
Companies can choose to measure the performance of supplier decarbonization requirements by setting up a binary or graded performance system as follows:
Pass/fail: Suppliers are obligated to fulfill their decarbonization requirement entirely in order to be rewarded. Decarbonization requirements that are easier to meet and measure can often be assessed using a pass/fail system (e.g., setting of science-based targets).

Sliding scale: Suppliers can be rewarded for partial fulfillment of their decarbonization requirement on the basis of demonstrated forward progress. Typically, companies opt for a sliding scale approach when suppliers have been tasked with decarbonization requirements that are completed over a longer timescale (e.g., increasing percentage of renewable electricity use, emissions intensity reductions).
Suppliers that meet requirements should be rewarded (or penalizing for not doing so). The rewards can accordingly also be fixed or graduated. Graduated rewards are more appropriate for a sliding scale approach for measuring performance.
5) So what: Set consequences for meeting or not meeting requirements
Depending on the degree of fulfillment expected of suppliers, companies can opt for a variety of incentives or disincentives, both non-financial and financial. Some typical incentives that companies use with their suppliers include:
Incentives

Disincentives

Financial

• Capital injection

• Joint investments

• Price premiums

• More favorable payment terms

• Access to longer-term contracts

• Penalties and fines

Non-financial

Education:

• Customized upskilling programs

• Peer benchmarking

• Funded appraisals

• Priority access to reports

• Access to experts, technology, IP (incl. innovative tech investments)

• Facilitated collaborations

• Decreased order volume

• Contract non-renewals

• Monitoring sustainability-linked supplier scorecards

• Establishing specific onboarding conditions

Support:

• Exclusivity

• Reduced process complexity (e.g., variance reduction, optimized order process)

• Marketplace creation for suppliers (e.g., endorsements, building networks)

Recognition:

• Individual internal recognition

• Public spotlight

• Public acknowledgement of partnership

• Co-branded product / service
As companies refine their supplier decarbonization requirements, they can also think about how to build expectations for the future. Many mature suppliers, for instance, value peer benchmarking as it provides insights into how penalties and rewards may be awarded based on supplier performance and relative maturity. Across supplier bases of varying maturities, referencing peer benchmarking as the next step in the requirements process can show suppliers that you will meet them where they are.
6) Who/How scalable: Explore how requirements will reach or help reach all suppliers
When setting decarbonization requirements, companies will need to address the vast majority of emissions from all suppliers. But, as discussed here, and in the Steps 2 and 3 of Designing a Supplier Engagement Program, a tailored strategy is essential to meet suppliers where they are presently in terms of maturity, capability and impact. When setting requirements, companies should strategize how these next set of requirements can support their decarbonization journey, and the decarbonization journey of others. Here are a few approaches to consider:
Customize requirements for individual / small number of suppliers: Some progressive suppliers, usually individually or as small groups, can be required to meet customized requirements that may be progressively heightened up over time. These suppliers usually demonstrate higher climate maturity and often have a strong relationship with the buying company. These requirements can help the company test the art of the possible, potentially evolving into contractual requirements for a broader set of suppliers. For example, a major automobile manufacturer can require specific process changes to be actioned for a strategic metal supplier, which once tested can become contractual requirements with additional metals suppliers at a later date.

Define specific requirements for some supplier groups: When specific emissions reductions levers exist that apply to a particular supplier group or industry, companies can ask suppliers in that category to decarbonize using the appropriate levers. For example, a CPG company can require all packaging plastics suppliers to use a specified percentage of recycled plastics, based on prevailing industry trends. These requirements may already target a large number of suppliers. A patchwork of such requirements may in aggregate, over time, address substantial emissions for many suppliers, perhaps even across categories.

Set basic requirements for all suppliers/ large number of suppliers: Requirements that may be universally applicable (e.g., setting of science-based targets) can be applied over time on a widespread basis to most/all suppliers.
---
Usage
Walmart is a large multinational retail company operating in 24 countries. In 2017, the company launched its voluntary supplier decarbonization program called Project Gigaton, which is now more than halfway toward its goal of reducing/avoiding cumulatively 1 billion metric tonnes (a gigaton) of GHG emissions from the supply chain by 2030. By encouraging and supporting its suppliers to set targets related to sustainability (e.g., making available its Emissions Calculator, supporting suppliers with data quality issues), Walmart has paved the way for suppliers to set ambitious decarbonization action aligned with six pillars of energy use, nature, waste, packaging, transportation and product design. The program has been successfully built on a model of both simplicity and credibility, leveraging a strong, road-tested foundation to layer on (voluntary) requirements over time. Those who demonstrate excellent progress toward their targets (e.g., setting targets with SBTi, setting targets on 3+ pillars above, reporting on Scope 1 & 2 emissions, reporting impact on 3+ pillars above) are recognized by Walmart as Giga Gurus. In 2023, 1500 suppliers were recognized as Giga Gurus, about one third of suppliers participating in Project Gigaton.
Siemens Energy (1) is a German-based energy developer spun off from Siemens AG in 2020. In 2022, Siemens encouraged more than 2,000 suppliers to participate in a decarbonization due diligence assessment and report their emissions, which would increase transparency regarding supplier engagement for decarbonization. Because the company has ~30K suppliers in 140 countries globally, Siemens cannot provide detailed oversight of every single supplier. By asking these suppliers with low climate maturity to take the first step of disclosing emissions, Siemens can contribute toward its decarbonization goals in a way that meets suppliers where they are. To make greater progress on a select subset of more mature suppliers, Siemens uses an established risk analysis procedure to pinpoint these suppliers for advanced decarbonization efforts.
Pfizer (2) is an American multinational pharmaceutical and biotechnology corporation known for its commitment to environmental, social and governance issues (ESG). Their carbon footprint from the value chain (Scope 3) is 4x greater than from the company's own operations (Scope 1 & 2), therefore Pfizer has pioneered supplier decarbonization by asking and expecting its suppliers to set an emission baseline by the end of 2022 and an SBTi-aligned greenhouse gas emissions reduction target before the end of 2025. Additionally, Pfizer has incorporated environmental criteria into sourcing, contracting and supplier performance management decisions.
Volvo (3) is a sustainability-minded luxury automobile manufacturer based out of Sweden. In working with its most strategic, mature suppliers, Volvo has requested specific decarbonization levers to be used for achieving emissions reductions. In particular, Volvo's top suppliers are expected to use 100% climate neutral energy by 2025 and develop circular approaches for their specific material inputs. The company also highlights batteries and steel, among other raw materials, that must become more circular to reach its emissions reduction goals.
---
Impact
Climate impact
Targeted emissions sources
Supplier engagement programs for decarbonization facilitate emissions reductions primarily in:
Scope 1 (of suppliers): emissions from heating
Scope 2 (of suppliers): emissions from electricity
Scope 3 (of purchasing company, primarily in these upstream categories, and for the supplier):
Category 1: (Purchased Goods and Services)

Category 2: (Capital Goods)

Category 3: (Fuel- and Energy-Related Activities)

Category 4: (Transportation and Distribution)

Category 5: (Waste Generated in Operations)
Decarbonization impact
The decarbonization impact of helping suppliers reduce emissions varies by sector, based on the proportion of Scope 3 emissions, but supplier engagement represents a crucial component of addressing GHG emissions for most industries. Industries that are closer to the consumer will often have a higher proportion of Scope 3 (upstream and downstream) emissions than manufacturers and others further upstream in the value chain. Examples of these industries include:
Apparel: ~85%+ Scope 3 emissions

Biotech: ~75%+ Scope 3 emissions

Food & Beverage: ~85%+ Scope 3 emissions

Retail: ~90%+ Scope 3 emissions
Ultimately, all upstream Scope 3 emissions boil down to the operational (Scope 1 and 2) emissions of a supplier somewhere in the value chain.
Business impact
Benefits
Ensures that emissions reductions are integrated with procurement decisions, in alignment with other business priorities

Builds strong long-term, mutually beneficial relationships with ambitious suppliers

Increases operational resilience, especially in the face of more stringent environmental regulations and heightening consumer demand

Improves sustainability reputation and license to operate

Reduces other environmental pollution & facilitates compliance
Costs
May incur higher costs, perhaps in the near term or temporarily, as the prevalence of sustainable options in the industry increases

May involve specific tradeoffs in the particular supplier context, e.g., a company may undermine its relationship with a priority supplier, by being impractically demanding on supplier decarbonization requirements
---
Implementation
When implementing supplier decarbonization requirements, it is recommended to:
Tailor your approach: There is not a one-size-fits-all approach to supply chain decarbonization. A tailored approach is needed to set decarbonization criteria for suppliers – an approach that meets suppliers where they are and builds from there.
Decide mix of standards: Companies need to decide what mix of voluntary and mandatory standards will be required of suppliers. For some companies, all voluntary standards may work if they have sufficient market power (among other factors). For others, the mix may need to skew towards more mandatory standards.
Partner with suppliers, especially strategic ones: For effective supplier decarbonization, partnering with the suppliers is likely to be critical to moving the needle. This is particularly true with strategic suppliers. But this is often a precursor to setting more broadly applicable requirements. Needless to say, partnerships are also important in and of themselves to nurture supplier relationships as a key part of business health; in that regard, sustainability considerations should help bolster rather than undermine these.
Offer incentives: Though many sustainability measures are typically cost-competitive in the long-term over their lifecycle, suppliers can face an upfront cost increase or other impediments when implementing sustainability efforts or emissions reductions. Companies may need to offer financial and non-financial incentives to overcome these hurdles (covered in a separate Action Library document).
Streamline data collection: Ensure effective data collection from many companies into a centralized database, helping suppliers with limited resources who typically must submit emissions information into many separate platforms.
Support social sustainability as well: Ensure that sustainability requirements do not limit SME, DEI, and other groups of suppliers by providing necessary support. Companies can establish requirements for suppliers on social issues (e.g., Environmental health and safety, human and labor rights, DEI) alongside decarbonization requirements to build holistic approach to sustainability.
---