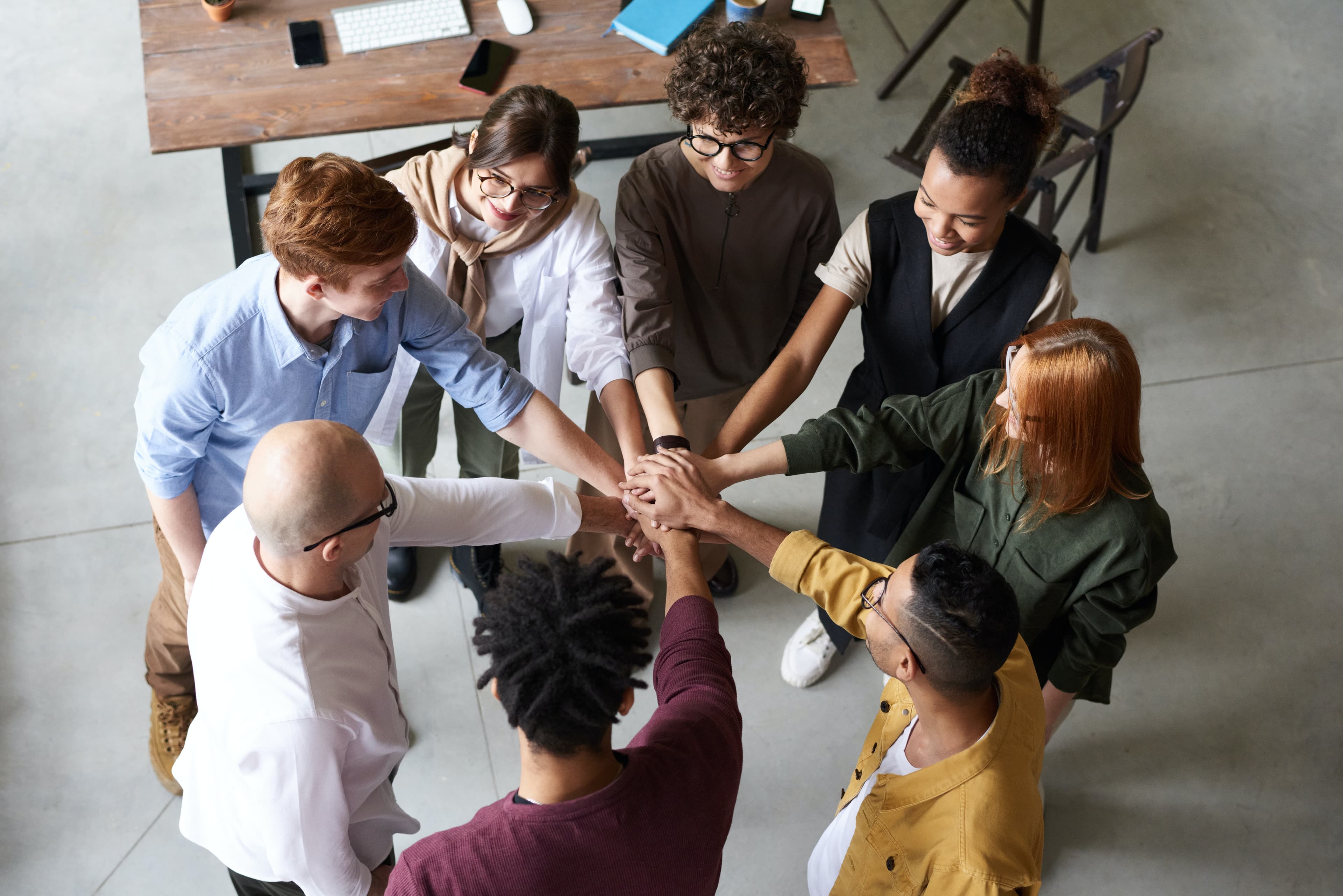 Building partnerships through alliances and co-investments
Explained by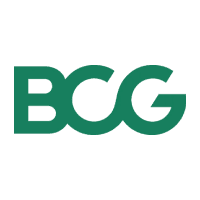 BCG
In partnership with
WBCSD Supply Chain Decarbonization Masterclass Series
90%
of companies support partnering for sustainability
47%
of companies engage in these partnerships today
Summary
Partnerships help solve multiple supplier decarbonization challenges. When selecting partners, consider who to work with, what issues to target, and how to ensure effectiveness.
Context
In mid-October 2023, WBCSD and BCG conducted a masterclass on this topic. This document summarizes the key learnings that were presented and surfaced via rich discussion among company participants under Chatham House rules.
---
"If you want to go fast, go alone. But if you want to go far, go together."
Companies face many challenges in decarbonizing their supply chains that cannot be tackled independently. For example, internally, companies may struggle to secure reliable emissions data from their suppliers, either because of lack of knowledge about how to properly measure emissions, or unwillingness to share. They could also struggle with implementing broad decarbonization solutions (e.g., technology) when capabilities and resources are limited.
Companies may also face industry-wide and industry-specific challenges. One such challenge is that many value chains are fragmented with many layers of numerous suppliers. For example, suppliers may receive multiple uncoordinated decarbonization demands from their buyers, which may strain them to respond adequately and meaningfully. Moreover, some current low-carbon strategies can cost more, and companies need to navigate how to address potential free-rider ramifications, and whether there is any first-mover advantage to capitalize on.
At a broader scale, companies may face additional challenges in the external environment to support a low-carbon future including: limited infrastructure (e.g., renewable energy or EV charging infrastructure), insufficient standards (e.g., recycling), lack of regulation, or minimal consumer awareness about the importance of supply chain decarbonization.
Ultimately, these systematic issues are difficult to address alone and require collaborative and multi-party efforts to significantly decarbonize supply chains.
---
Solution
Partnerships can help address many of the decarbonization challenges explained above through coordinated, collective resources and influence. To select the right partnerships, companies should consider following the three steps outlined in Figure 1 and described below.
Figure 1: Steps to select the right partnerships for decarbonization
1. Set your partnership goals
When setting up a partnership or thinking about joining one, companies should first decide what decarbonization challenges they would like the partnership to solve. Understanding the key challenges to solve helps companies define targeted goals for the partnership. As described further below, companies can consider goals that enable sustainable operations internally within companies, and additionally set goals to influence industry and external sustainability ecosystem practices.
Goals to enable low-carbon operations within companies internally include:
Increasing transparency:

Challenge it solves: Reliable data and traceability of emissions is essential to set targets and measure decarbonization progress. This transparency relies on a coordinated effort between suppliers.

How it works: Companies can increase transparency by standardizing data reporting formats, streamlining data requests between companies and their common suppliers, and upskilling suppliers on how to calculate, measure, and report accurate emissions data.

Tradeoffs to consider: Increasing data transparency through partnerships can help a company evaluate which suppliers to work with and implement a targeted engagement and decarbonization strategy, but it could also increase the cost of procurement if low number of suppliers would be able and willing to meet the requirements, or could result in asymmetric benefits with some partners gaining more from this effort than others.

Examples partnerships: Some organizations working to increase transparency include the Global Maritime Forum, the Responsible Business Alliance, the Sustainable Apparel Coalition, and WBCSD's Partnership for Carbon Transparency (PACT).
Building capabilities:

Challenge it solves: Both companies and suppliers may lack the capabilities necessary to decarbonize when broader solutions (e.g., breakthrough technologies) are required. Partnering enables knowledge-sharing, upskilling, and filling competency gaps that can help accelerate the climate action.

How it works: Companies can facilitate the adoption of low-carbon practices by sharing access to innovative technologies, exchanging knowledge on best practices (e.g., on renewable energy procurement or recycling programs), and by upskilling suppliers on key decarbonization topics such as target setting, emissions baselining, and accounting methodologies.

Tradeoffs to consider: Partnerships that focus on capability building can accelerate low-carbon solutions through a unified front but process interdependencies might also result in a slower or less efficient decarbonization for more advanced partners.

Example partnerships: Many partnerships are designed to build capabilities for both companies and their suppliers, including WBCSD, the World Economic Forum, and the Science-Based Targets initiative.
Sharing costs and risks:

Challenge it solves: Some decarbonization solutions can have an upfront investment (and resulting return on investment), and companies may not be equipped to fund these solutions independently.

How it works: Companies can lower the cost barrier to low-carbon solutions and risk-exposure to decarbonization innovations (e.g., technology) by sharing financial resources through co-investment or joint venture, or jointly offering green premiums and other financial (See Creating financial incentives for suppliers for more information on financing schemes that can facilitate cost-sharing).

Tradeoffs to consider: Cost-sharing can enable the exploration of low-carbon solutions but may dilute a company's control and ownership of innovations, potentially diminishing the competitive advantage.

Example partnerships: A few example partnership organizations that focus on catalyzing funding for innovation while sharing costs and risks are the Oil & Gas Climate Initiative and the Scaling Positive Agriculture project from WBCSD.
Goals to shape external industry and ecosystem practices include:
Improving standards and infrastructure:

Challenge it solves: Companies may have differing definitions, expectations, and best practices on decarbonization. At the same time, suppliers receive multiple requests for information from companies that put strain for accurate, meaningful responses or data submissions. Aligning standards can streamline requests and ease processing at the receiving end. Separately, there may be a lack of industry infrastructure that undermines sustainability (e.g., siloed data systems, recycling streams, or charging infrastructure).

How it works: Companies can set industry standards and build infrastructure by engaging governments and business associations alongside private enterprises, and finding opportunities to converge on common language, standards, and infrastructure solutions.

Tradeoffs to consider: Partnerships that improve infrastructure can ensure decarbonization is guided and supported by industry-wide benchmarks, promoting consistency and collaboration, but may require compromising on the rigor and specificity of guidelines to suit all partners.

Example partnerships: Improving standards and infrastructure is a focus of many partnership organizations, including The B Team and One Planet Business for Biodiversity (OP2B).
Influencing regulations:

Challenge it solves: Regulation on supply chain decarbonization is lacking today and progressing slowly. Signaling the need for these regulations requires collaboration between companies to influence government and policymakers.

How it works: Companies may advance policies and advocacy by engaging government and policymakers to support decarbonization by setting minimum environmental standards and offering government incentives for using emissions reductions technologies.

Tradeoffs to consider: While partnerships that advocate for policy change can help ensure that supply chain regulations become easier to implement, they may also redirect critical resources away from more near-term or more tangible improvements and may require high time and effort investments with low predictability of outcomes.

Example partnerships: Several organizations that focus on influencing regulations include the Alliance of CEO Climate Leaders, Transform to Net Zero, and the Mission Possible Partnership.
Shaping preferences:

Challenge it solves: Many consumers today lack awareness about why supply chain decarbonization is important. and their role and to be appropriately educated on its value.

How it works: Companies may understand and influence consumer demands, preferences, and behaviors for sustainable products by being the first in an industry to use a sustainable technology or create a low-carbon product, so that consumers can only experience the solution by purchasing it from the company. Additionally, partnerships can shape consumer preferences by generating demand for low-carbon products in the industry (e.g., via buying groups).

Tradeoffs to consider: Partnerships focused on this goal can build market pressure that catalyzes suppliers to implement low-carbon solutions to meet consumer demands but may also highlight shortcomings and challenges for companies that are not yet up to consumers' sustainability expectations.

Example partnerships: The Sustainable Packaging Coalition, the Roundtable on Sustainable Palm Oil, and the Global Cement and Concrete Association are just a few examples of partnerships that are working to shape preferences.
Currently more partnerships aim to shape contexts (external focus) than address operations (internal focus). For example, among 110 organizations, 82% of public-private alliances seek to improve infrastructure and set industry standards, while only 38% target data transparency and coordination (i).
2. Select the types of partners to collaborate with
Based on the challenges and goals to be addressed, selecting the right partners for collaboration is key to ensure its success. Companies may consider working with:
| | | |
| --- | --- | --- |
| | Advantages | Risks |
| NGOs and academia | Independent, non-commercial, research-driven insights can validate and enhance the depth and credibility of partnership | Focus on research and advocacy may not meet the practical industry-specific needs |
| R&D labs | Experts in the labs can provide cutting-edge scientifically validated solutions and can also serve as an independent third party in establishing standards, etc. | Labs may prioritize technological innovation over cost-effectiveness or near-term path to market, potentially generating solutions that are not viable for suppliers |
| Largest competitors | Pool resources, finance, knowledge, to establish unified industry-wide decarbonization standards; aggregate demand to enforce these requirements on suppliers | Competing business interests and strategies; different speed to implementation; free-rider dilemma; lack of trust |
| Niche "green" competitors | Leveraging specialized knowledge and established practices to work with suppliers, cross-pollinate the customer base | Smaller and specialized focus may not offer solutions that are applicable to larger scale / different focus of the company |
| Multiple other companies in the same industry | Creating alliances across industry establishes a unified front that can enforce more substantial and widespread supplier action | Varied product requirements and sustainability goals among different companies makes it very hard to align; competitive advantage concerns |
| Low-emission materials suppliers | These suppliers would already offer low-carbon production sources, which would bring immediate Scope 3 reduction effects | Potentially higher prices, potentially lower range of products, lower flexibility in new product development |
| Low-emissions suppliers of packaging/logistics/waste mgmt. | Allows to start building towards improved industry circularity, which nearly all linear "take-make-waste" industries will have to tackle | Potentially higher costs and limited availability of specialized suppliers, geographical limits of different providers, etc. |
| Retailers with a climate focus | End-to-end sustainable product journey, co-branding potential, effective sales channels, and joint marketing for decarbonization | May marginalize other channels, possibly affecting market share and challenging relations with existing less sustainable retailers/partners |
3. Join an existing or create new partnership:
When partnering, companies need to determine whether they will participate in an existing coalition or develop a new one. Companies may choose to:
Join an existing coalition:

Advantage: Little to no work is required to establish or maintain a secretariat, governance, and day-to-day operations, and the company can already assess who the other partners are and whether they are interested and effective in working together.

Risk: May not be customized enough to the specific need of the company and needs to also be evaluated for effectiveness.
Create a new partnership:

Advantage: Can allow a company to target a very particular need when no other alliance is quite right.

Risk: Requires significant upfront work to bring like-minded members together, devote resources to governing and operating the secretariat, and build trust among partners for realizing the vision of the coalition.
---
Usage
Partnerships differ in terms of composition and objective. For example, partnerships can be more advocacy-oriented or more operational in nature, while also having a specialist or generalist lens. Accordingly, partnership membership varies both in size and scope. When looking at the landscape of partnerships, which fall along a spectrum, a few clusters may be identified. The clusters include:
1. Public-private alliances: Include coalitions of many organizations across one or many industries, encompassing the public, private, and social sectors. They are often generalist in nature and focus on advocacy and setting sustainability practices for the broader ecosystem.
The First Movers Coalition (FMC) is an alliance that uses its members' purchasing power to create early markets for innovative clean technologies across eight hard to abate sectors. FMC works to:
Leverage the power of demand: FMC uses the collective purchasing power of its member companies globally to signal demand and scale up critical emerging technologies essential to the net zero transition.

Scale deep decarbonization: FMC is the only buyers' club to scale new technologies across the full spectrum of hard to abate sectors, including aluminum, aviation, CO2 removal, cement and concrete, shipping, steel, and trucking.

Secure competitive advantage: "First movers" can gain decisive competitive advantage from secure, earlier access to the supply of available next-generation net-zero technologies and the ability to sell differentiated, premium products to customers.
The alliance aligns experts, major producers, major buyers, and governments to drive industry-wide change and has been successful largely due to its focus on providing deep knowledge and capabilities, meaningfully engaging members across the value chain (including producers of innovative solutions), building data transparency and consensus for its members, and building trust among its participants.
2. Industry-wide partnerships: Convene multiple companies, including competitors, to address problems within specific industry. They tend to be more operational and more specialized than public-private partnerships, and may include buying groups, ecosystems that convene individual players to orchestrate industry-wide change, and marketplaces which match buyers/suppliers. These partnerships present significant opportunities for companies to shift goals toward driving action.
The Sustainable Markets Initiative (SMI) convenes top organizations from the private sector (including financial services) and governments to innovate, accelerate, and deliver decarbonization solutions for a just, sustainable, and prosperous future, for example by committing to align emissions reductions pathways with the UNFCCC Paris Agreement objective. SMI has several industry-specific task forces, for example, one on Health Systems with 12 leading members and experts. The Health Systems Task Force's aims to reduce emissions from the healthcare industry by digitizing healthcare, establishing sustainable pathways for patient care, and decarbonizing the healthcare supply chain. After identifying major emissions hotspots and levers for emissions reduction, the task force leveraged the power of collective action through its members by developing joint minimum supplier sustainability standards, setting up green power purchasing agreements (PPAs) in key supplier markets such as India and China, and establishing a common approach to life cycle assessments (LCA) for pharmaceutical products. (For more information about developing standards for supplier decarbonization, see Advancing decarbonization requirements in procurement).
GSK is a multinational pharmaceutical and biotechnology company and one of the 12 leading members in SMI's Health Systems Task Force. To ensure that its efforts through SMI would be most impactful, GSK focused on identifying the hotspots where its impact could be greatest, for example in India and China with green PPAs. As many pharmaceutical inputs come from these countries and suppliers serve not only GSK, but also other members of the Task Force, addressing emissions reductions in these areas had a compounding effect to help decarbonize all of the healthcare companies involved.
GSK also participates in other industry-wide partnerships, including:
Energize Program: an industry-wide partnership of 18 pharmaceutical companies in collaboration with Schneider Electric to help suppliers access renewable electricity through upskilling and buying groups. Today, there are 3 active buying groups formed through Energize.

Activate: an initiative from Manufacture 2030 to reduce the emissions impact of Active Pharmaceutical Ingredients (APIs). Not only is manufacturing APIs very resource intensive, but most suppliers are often less mature on decarbonization and have limited footprint data. Activate supports suppliers to decarbonize by supporting emissions measurement, providing tools, offering advice, and potentially supplying green financing in the future.
3. Targeted cooperations: Includes companies focused on collaboration to meet a very particular need, which may not be adequately served by other (types of) partnerships. They typically involve a small number of players and can take many forms, such as co-branded low-carbon products or other co-investments in sustainability.
H&M has a "Circular and Climate Positive" imperative that has been supported by several targeted cooperations. For example, H&M has built capabilities and shared costs and risks by co-investing €6M in textile recycling technology with a Hong Kong-based university research partner. Additionally, H&M shapes consumer preferences by utilizing cotton sourced through the Better Cotton initiative, an NGO that makes sustainable farming more accessible and viable for farmers. H&M has been successful in promoting sustainability by catalyzing innovative new solutions in garment collection and recycling, as well as engaging expert partners across the value chain.
---
Impact
Climate impact
Targeted emissions sources
Engaging suppliers for decarbonization through partnerships can facilitate emissions reductions primarily in:
Scope 1 (of suppliers): emissions from heating
Scope 2 (of suppliers): emissions from electricity
Scope 3 (of purchasing company, primarily in these upstream categories, and for the supplier):
Category 1: (Purchased Goods and Services)

Category 2: (Capital Goods)

Category 3: (Fuel- and Energy-Related Activities)

Category 4: (Transportation and Distribution)

Category 5: (Waste Generated in Operations)
Decarbonization impact
The decarbonization impact of helping suppliers reduce emissions varies by sector, based on the proportion of Scope 3 emissions, but partnership for supply chain decarbonization represents a crucial component of addressing GHG emissions for most industries. Industries that are closer to the consumer will often have a higher proportion of Scope 3 (upstream and downstream) emissions than manufacturers and others further upstream in the value chain. Examples of these industries include:
Apparel: ~85%+ Scope 3 emissions

Biotech: ~75%+ Scope 3 emissions

Food & Beverage: ~85%+ Scope 3 emissions

Retail: ~90%+ Scope 3 emissions
Ultimately, all upstream Scope 3 emissions boil down to the operational (Scope 1 and 2) emissions of a supplier somewhere in the value chain.
Business impact
Benefits
Building on the six goals already outlined in the "Solution" section above, partnering to advance supply chain decarbonization has several other benefits, including:
Sending strong signals: Collective action can send a strong signal to suppliers that swift climate action is now vital, which drives higher levels of engagement and rapid progress to emissions reduction targets while also reducing options for suppliers to find alternative sales.

Making decarbonization accessible: Partnerships can simplify decarbonization for suppliers by streamlining language, data requests, and sustainability standards used by buyers.

Leveling the data playing field: Standardizing and sharing data can help identify the root causes of supply chain problems, assess progress, and compare performance.

Speeding up innovation: Innovating through partnerships can accelerate the highest impact solutions by learning from collective successes and failures.

Scaling impact: Using industry-wide market power can drive system level change, accelerate progress, and amplify impact. 
Costs
Lack of trust: As partnership often means working with competitors to address a common industry problem, building trust between companies in a partnership is critical to ensuring it will be effective. Companies can utilize industry forums, when possible, to have open and honest discussions on successes, struggles, and where to drive industry-level change. Additionally, when working on R&D or setting common standards, for example, companies may leverage third-party organizations to help organize, provide support, and maintain transparency.

Sharing targeted information: While sharing is an important part of building trust, sharing too much can lead to confidentiality issues. This is a genuine concern among companies who are looking to partner on supply chain decarbonization. Coaching may be needed to ensure that companies share enough to engage effectively while not divulging sensitive information. Companies can involve their legal teams as collaborators to keep all member partners honest, protect the company's intellectual property, and comply with anti-trust guidelines.

Reluctance towards change: Many suppliers are accustomed to operating in ways that favor other business priorities (e.g., cost savings) over emissions reduction, while current culture and governance practices can make it difficult to prioritize decarbonization. Partnerships can help give suppliers confidence that decarbonizing can offer a business advantage (e.g., by aggregating demand) and should work to meaningfully push supplier behavior and action toward emissions reduction.
---
Implementation
To ensure a successful decarbonization partnership, companies should:
Focus on who to engage:

Secure buy-in from highly committed market leaders in the industry or across industries, who can serve as champions for supply chain decarbonization

Meaningfully include the entire value chain in participation by engaging suppliers directly (See Designing a supplier engagement program for more information on how to engage various types of suppliers).

Leverage thoughtful expert partners to provide deep knowledge and capabilities where needed (e.g., technology innovations), and build capabilities, standards, and infrastructure.
Focus on what to do:

Define the coalition's objectives and what success looks like. For example, a coalition may measure its success by whether it can align industry principles and solidify the relevant operating standards and metrics. Coalitions may also view "success" as creating data transparency or catalyzing innovative new solutions to address an industry problem.

Catalyze or collectively innovate new solutions to enable suppliers decarbonization action

Actively shape the policy environment for greater sustainability and business advantage to ensure longevity and cross-industry prioritization of emissions reductions.
Focus on how they engage:

Invest time and resources upfront into laying strong foundations and building trust initially between members and partners to ensure effectiveness of the partnership.

The most meaningful partnerships also prioritize developing a dedicated secretariat to manage the initiative day-to-day and handle governance, while aligning strategically and continually testing its activities against the strategy to report back to stakeholders.
Internalize the "why": Keep and actively manage the partnership so it continues to provide its intended value and remains on track to addressing the most relevant, meaningful impact areas. Otherwise, competing priorities and off-target initiatives have the potential to result in friction and derail progress.

Consider the industry context: Different partnership models work better for some industries over others, depending on the relevant need for decarbonization. For example, in the automotive industry, technological breakthroughs are critical to reduce emissions, therefore a buying group or other industry-wide partnership that can share risks, costs and send demand signals for technology may prove most meaningful. On the other hand, some other industries may have the mentality of "why collaborate when you can compete?" In these cases, using advocacy can help companies set minimum sustainability standards, or direct incentives that benefit the industry as a whole may be valuable.

Look for alignment and harmonization: Because most companies in an industry are generally trying to achieve the same sustainability goals (though they may have different focus areas or timelines), try to harmonize approaches on supplier standards and what tools or processes can be offered to support them. Additionally, focus on harmonizing similar partner initiatives. Companies should think about what alliances already exist and where their competitors and suppliers are engaging, to diminish fragmentation. Otherwise, fragmentation with many partnerships slows progress to address systematic change (e.g., fragmentation between reporting initiatives slows progress on reporting and sustainability impacts).

Focus on the benefits for suppliers: Generate enthusiasm for collaboration from suppliers by being clear about what suppliers will get out of engaging (e.g., streamlined queries from buyers, access to pooled demand or guaranteed supply, upskilling, technology support).

Emphasize impact over speed: Companies should be mindful that partnerships take time to succeed, and accordingly develop ways of understanding and incorporating partners' varied interests. To help facilitate the process, fostering trust and strong buy-in from senior leadership is critical (See Designing a supplier engagement program for more information on how to generate buy-in for supplier decarbonization).
---
Footnotes:
(i) Note: BCG Bruce Henderson Institute (BHI) analysis of 110 sustainability-driven business model innovations based on publicly available data (March 2020 – July 2021)