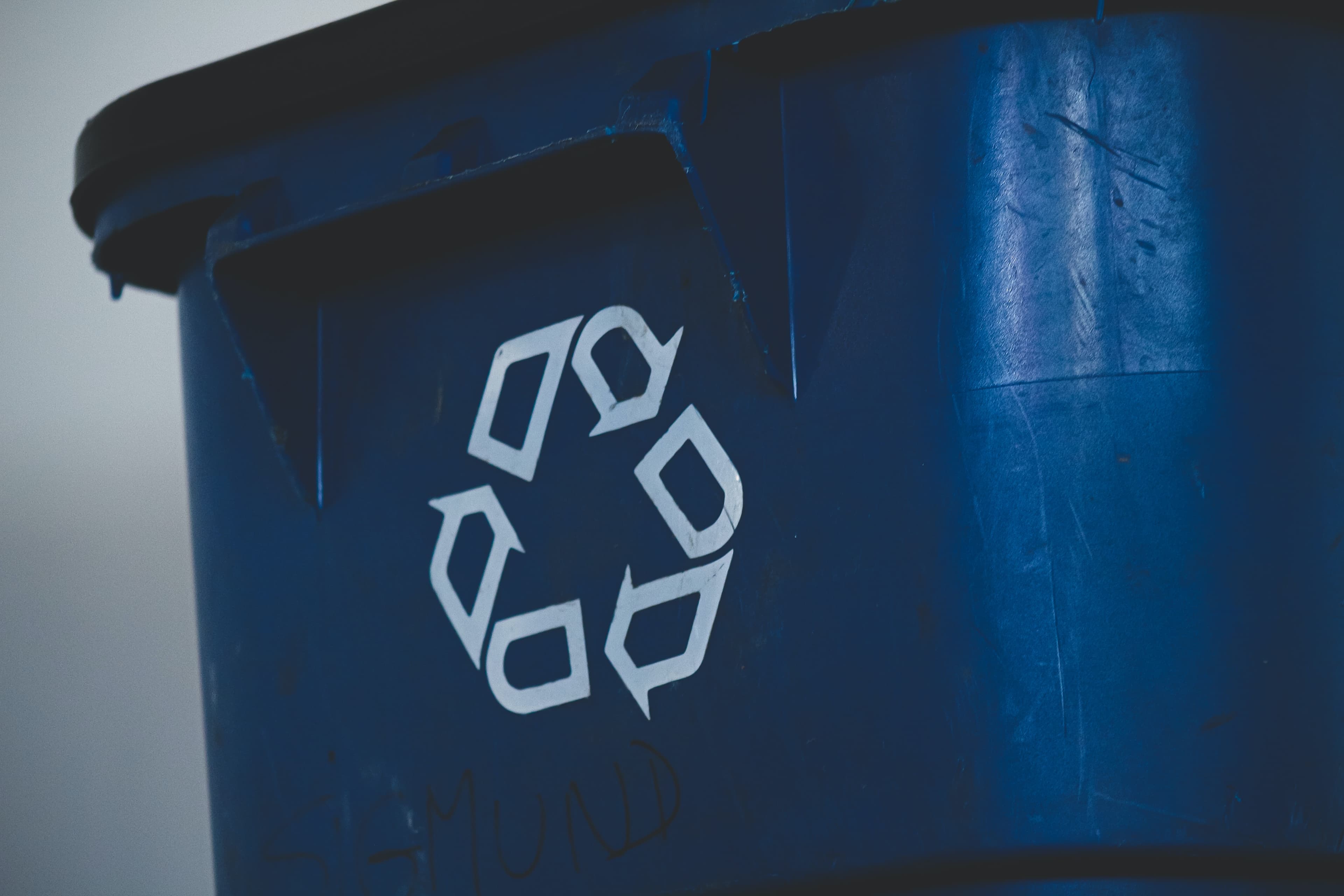 Use of PCR plastics to lower carbon footprint
Applied by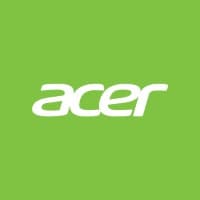 Acer
20-30%
of PCR plastics in computers and displays by 2025
10,000
tons of PCR plastic used from 2020 to 2025
Summary
Replace virgin plastic by using PCR (post-consumer recycled) plastics in products to reduce GHG emissions, conserve natural resources and divert waste from landfills and oceans
Context
Acer is an ICT company with a presence in more than 160 countries. The company is focused on enabling a world where hardware, software, and services fuse together, creating ecosystems and opening new possibilities for consumers and businesses alike.
In 2023, Acer pledged to achieve net-zero emissions by 2050 and announced its Net Zero strategy, outlining nine focus areas under three major pillars: operations, products and services, and value chain. Among the directions, replacing virgin materials with sustainable/recycled materials in products was identified as being key to lowering the company's carbon footprint. Acer started with plastic materials because they have a significant carbon footprint. According to OECD data (1), in 2019 plastics generated 1.8 billion tons of GHG emissions, or 3.4% of global emissions. Moreover, emissions from the plastics lifecycle are set to more than double by 2060, reaching 4.3 billion tons of GHG emissions.
For Acer, the most efficient way to reduce plastic is to use PCR (post-consumer recycled) plastic in its products and replace virgin plastic. PCR plastic is made from plastic trash that is collected and recycled through various channels. By using PCR plastic, the company can save energy, reduce GHG emissions from production, conserve natural resources, and divert waste from landfills and oceans. Moreover, this action drives the company toward a low-carbon transition to align emissions with its carbon reduction ambitions.
PCR plastic has significant environmental benefits and is expected to play an important role in promoting plastics industry transformation and achieving a circular economy. PCR plastic can replace virgin plastic and serve an extremely wide range of applications. However, due to the PCR recycling and remanufacturing process, quality remains a challenge. Products with a higher proportion of PCR may not have the same durability and performance compared to their virgin resin counterparts.
---
Solution
Acer has set a clear goal to use PCR plastic in 20-30% of its computers and displays by 2025 through a step-by-step approach. In 2022, 17% of the company's computers and displays were made with PCR plastic.
Acer considered many different types of environmentally friendly alternatives, including bio-degradable materials, agriculture waste materials, recycled metals, etc. Eventually, it chose PCR plastics for its Vero products for several reasons. The first and most fundamental factor is Acer wanted to make this approach scalable and applicable to as many places as possible to really address the environmental impact of virgin plastics. Had the company selected niche or expensive materials, the broader impact may have been less sustainable. Secondly, the company wanted this sustainable product to fit in with current manufacturing and recycling processes, rather than creating new problems for the environment. Third, it wanted to create a sustainable product without excessive resources, energy, or materials in the development process. Finally, the company's goal was to achieve a high yield-rate forming process and eliminate all post-surface treatments on plastic materials, which would not be possible if it had chosen a material like metal. An ideal green solution must consider the entire product lifecycle, including how it could benefit the earth, as well as any potential side effects.
In terms of the plastic types, PC (Polycarbonate) and ABS (Acrylonitrile Butadiene Styrene) are commonly used on laptop covers. However, Acer chose to use only PC plastic for its Vero laptop to make up for the potential loss in strength that comes with using PCR materials. Product durability is a critical part of the company's sustainability vision. Though plastic type can differ by product category due to usage and product requirements, the principle for decision-making is simple: select a type of plastic that can fulfill product requirements (baseline) and contains the highest amount of PCR plastic (for the environment).
In addition to the chassis, Acer considered other areas and applied 50% PCR plastic to keyboard caps and 100% Ocean-Bound Plastic (OBP) on the laptop's touchpad. Beyond the laptop itself, the company also used PCR plastic for 50% of the power adaptor. This is an example of applying increased PCR plastic usage to all product lines, including desktops, monitors, projectors, gadgets, routers, and air purifiers.
---
Impact
Climate impact
Targeted emission sources
Scope 3, Category 1: Purchased goods and services
Scope 3, Category 5: Waste Generated in Operations.
Decarbonization impact
Reusing PCR plastics in products allows manufacturers to reduce energy consumption and GHG emissions. According to the PlasticsEurope' Eco-Profiles, the carbon footprint of the 2023 Aspire Vero 15 (AV15-53P) laptop chassis, made with 40% PCR and 60% virgin plastic, produces 30% less emissions than a case made with 100% virgin plastic. In 2022, 17% of the plastic used in computers and displays was PCR plastic. Using one ton of PCR plastic reduces (different types of PCR plastics have different carbon reduction potentials) CO2e by 79-86% compared to virgin plastic (i). In addition, according to TPI Group data, every ton of waste plastic recycled is equivalent to saving six tons of oil, reducing carbon dioxide emissions by three tons, and producing 800 kg of recycled plastic (2). It indicates that when the target of using 10,000 tons of PCR plastics is achieved by 2025, the total estimated emissions reduction will be 30,000 metric tons of CO2e.
Business impact
Benefits
Capability building and partnership Acer cooperates with suppliers to resolve technical problems, such as raw material formulation, to meet its requirements and ensure product quality. This learning and experience helped scale up PCR plastic usage and strengthen the circular economy concept the company has adapted.

Customer recognition and business reputation The use of PCR plastic is an important criterion for TCO certification and EPEAT registration. Using PCR plastic in products not only enables them to become TCO certified and EPEAT registered, but also helps Acer meet customer and tender requirements. Furthermore, designing the Vero notebook with a unique pattern featuring yellow speckles and reverse "R" and "E" keys has helped increase consumer awareness for Acer's eco-conscious products. This also encourages consumers to purchase these products, knowing that their purchase supports circular economy efforts.
Costs
Using PCR plastics in products increases the following costs:
R&D: The cost may include design, process adjustments, advanced structural design for improved reliability, and additional communication with suppliers during the product development stage

Product certification: To ensure the PCR plastics used contain the claimed PCR percentage and meet physical property requirements, certification fees may increase

Raw materials: The cost of PCR plastic varies greatly, depends on the types, the percentage of PCR plastics, colors, qualities, and sources of the material
However, using PCR plastic may also help reduce mandatory recycling costs at the end of the product's life. For example, Taiwan offers a 20% recycling fee discount for selected products that use more than 25% PCR plastic. Moreover, it aims to provide the industry with investment opportunities to consider potential new businesses in the future.
Impact beyond climate and business
Co-benefits 
The use of PCR plastics is aligned with SDG 12 for responsible production and consumption. As a company, Acer has the responsibility to ensure the environmental impact of its products throughout their full lifecycle is gradually reduced, while providing more environmentally friendly product choices to consumers. In addition, it also contributes to responsible consumption behaviors by disclosing the environmental impact of products more transparently, allowing consumers to choose more environmentally friendly and sustainable products.
In addition, the use of OBP is in line with SDG 14 for conservation and sustainable use of oceans and marine resources. When plastics are exposed to the sun, sea water, and the movement from waves, they may break up into microplastics, making it more challenging to fully remove them from the sea, and they may persist indefinitely. Marine life also becomes entangled in plastic debris and even ingests microplastics.
Marine plastic debris also releases chemicals into the ocean, and their bioaccumulation and biomagnification effects on the food chain cannot be underestimated. The use of OBP can help drive the recycling and regeneration of OBP, while activating the development of the venous industry for plastics.
---
Implementation
Typical business profile
At this stage, PCR plastic is used in the electronic products, packaging, automobile, and textile industries.
Approach
In 2023, as part of its ongoing commitment to use and raise awareness of PCR plastics, Acer increased its usage from 30% to 40% in the laptop chassis and adopted 50% in the laptop adapter casing, while enhancing product durability to better handle wear and tear.
To balance and optimize cost efficiency, including material, transportation, and carbon footprint of PCR plastics, the source of recycled material should ideally come from local or nearby regions. However, to ensure a stable supply of PCR plastics, sources may need to be broader, even coming from more distant locations. Studies show that the emissions from transportation during PCR plastic recycling in the same region are relatively small (iv) (v). Acer will continue studying the entire lifecycle of PCR plastic's environmental impacts and collaborate with suppliers to lower carbon emission whenever possible.
Stakeholders involved
Acer engages with a network of trusted vendors who specialize in sourcing and processing PCR plastics. This collaborative relationships extends to continuous improvement and innovation to develop new blends and formulations to maximize the use of PCR materials while retaining or enhancing product performance. Acer maintains a strong partnership with suppliers like TeiJin and ChiLin, who provide top-tier PCR plastics. These materials come with third-party certifications like TUV and UL certified PCR percentage documents, ensuring they meet Acer's durability and aesthetic standards.
Implementation and operations tips
Sourcing adequate PCR plastics: The primary challenge is consistently sourcing a sufficient supply of high-quality PCR materials. Establishing reliable partnerships with vendors who can meet demand is crucial. Companies should actively engage in building these partnerships to ensure a steady supply.

Finding the right balance of durability for different components: Identifying the appropriate PCR plastic blends for various product parts, such as the main components and decorative elements. Rigorous material experimentation and testing are necessary to meet performance requirements.

Aligning implementation with overall strategy: The approach to implementing PCR materials should align with the company or product's overarching sustainability strategy, and it should outline the goals, targets, and values related to sustainability and recycling efforts, etc.

Authenticity certification and trusted source: PCR materials cannot be distinguished from raw plastic, but the cost difference is huge. A trusted vendor with third-party certification of the PCR plastics percentage is necessary. For Vero, Acer designed the unique speckle appearance, which is not only for aesthetic consideration, but also an authentic mark for the PCR plastic it uses.

The biggest challenge of implementing PCR plastics is not related to engineering, but consumer preconceptions. Most people have negative experiences with so-called "green material," such as sticky car interiors or sneakers that fall apart. With the improvement of material technology and different types of materials used by Acer, these situations will not occur on laptop PCR plastics; however, changing misconceptions is difficult. Changing consumer prejudices regarding the perceived lower quality of products made from PCR plastics compared to virgin plastics can be achieved through education, transparent communication, and tangible proof of the benefits of PCR materials:

Rigorous testing and quality control measures to ensure that products made with PCR plastics meet or exceed industry standards for durability

Positive user reviews and experiences can help shift perceptions

Product quality warranties can assure consumers of a product's quality and durability
---
Footnotes:
(i) Note: Based on product carbon footprint data provided by suppliers, Ecoinvent3.0, Taiwan EPA Product Carbon Footprint Information Network and other product carbon footprint databases
(ii) Note: Bora, R. R., Wang, R., & You, F. (2020). Waste polypropylene plastic recycling toward climate change mitigation and circular economy: energy, environmental, and technoeconomic perspectives. ACS Sustainable Chemistry & Engineering, 8(43), 16350-16363.
(iii) Note: Khoo, H. H. (2019). LCA of plastic waste recovery into recycled materials, energy and fuels in Singapore. Resources, Conservation and Recycling, 145, 67-77.